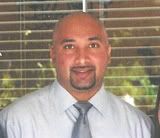 It seems that the real estate market has taken off again. The interest rates have come down drastically to stimulate the buying and refinancing activity that we're seeing today. To take advantage of the current positive market changes there are a few thing you should know.
When most people think about choosing a mortgage lender, they think abut finding the lowest rate. Of course financial considerations are important to every home buyer and you certainly should consider the different rates lenders in the area and what they offer on comparable loans, but you also want a lender you can trust and someone you can work with effectively, so don't let rates be your only criteria. There is a difference between a bank and a mortgage broker when it comes to the competitiveness of their loan rates. The difference is in the service that they provide.
Here's the process I recommend:
1. Talk to people that you know who have purchased or refinanced a home recently.
2. Check the newspapers and real estate magazines or just look in the major yellow pages under mortgages.
3. Talk to a full time loan officer. Get a feel for what it would be like to work with and how they approach your needs. If you're still uncertain, ask for references of recent homebuyers like yourself and talk to them. Don't rely solely on someone's recommendation. You, not your friend must feel comfortable with your lender. If you do feel good about your lender and trust him or her, it will be much easier to trust their advice on what kind of mortgage will best suit your need. In today's lending environment; you'll create more of a relationship with a loan officer than you will with a bank or lending institution.
If you looking to purchase a bank owned property, it is usually required that you get approved with the bank that owns the property, but it is your right to obtain your loan from any lender of your choosing. Don't get pressured into getting your loan with the bank that is selling the property. It is very difficult to negotiate with someone that knows all of your personal information. They will always have the upper hand in the negotiation. Find your own lender to work with you.
With the drastic change in the real estate market, we went from having almost everyone knowing a loan officer to the reality that the real professionals are still here and everyone else has gotten out of the mortgage lending business. You want to make sure the person who assists you in obtaining your mortgage is a licensed full time committed professional that does business face to face. Also look for a person that returns calls promptly and pays close attention to details. These people are still here for a reason. They take care of their clients.
Your lender wants to help you with your loan. The only time they get paid is when you get approved. The more information, good or bad you provide to your lender, the easier it will be for them to get an approval. The goal is to get your loan approved and have you in your new as soon as possible!
GC Financial Services and our real estate partners can assist you with all of your financing and real estate needs. We've partnered with only the top, most reputable Realtors in the area. We can answer your questions so that you're able to make an educated decision and ensure your home buying or refinancing experience is a great one!
Selwyn Jamurath is Branch President with GC Financial Services, 200 Broadway Suite 84 King City, CA 93930, (831) 385-7848 x119, www.selwynassociates.com or sjamurath@sbcglobal.net